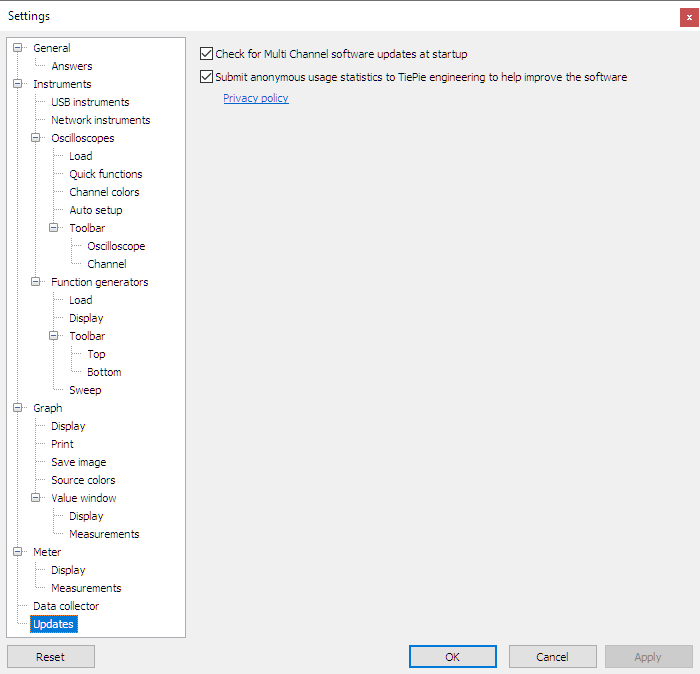 Figure 1: Settings dialog - Updates.
Check for updates at startup
The Multi Channel oscilloscope software can check for updates when it is started. When a new software version is available, a message will be shown, including a link to a page showing the changes in the software, as well as a download link.
Submit anonymous usage statistics
In order to help us improve the Multi Channel oscilloscope software, the software can send usage statistics to TiePie engineering. The statistics give us insight in which features are used and how they are used. These usage statistics are anonymized and do not contain any personally identifiable information.